…
After designing the Halloween Pillow Set back in October, I kind of fell in love with the idea of these quick cross stitched pillows. The shape is pretty easy and I'm really enjoying the cross stitching on crochet.
I wanted to come up with some more for this year. I didn't want to do holiday ones necessarily because 1) I wasn't sure if I would get them done before Christmas and 2) I wanted them to be less specific. Although, I do think Christmas-y ones might be on my list for next year!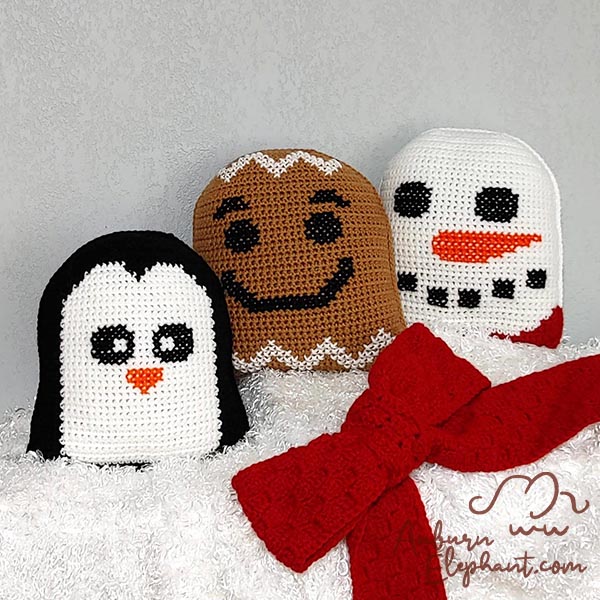 This set is fun and adorable and works well altogether or individually. You can find the FREE written patterns for each pillow at their links below. You can also get the Ad-Free PDF for the entire set from Ravelry or Etsy.